Hope is More than Just a Space Probe to Mars
By Stephen Bryen
While the US is busy chastising the UAE, denying the emirates the F-35 fighter plane in a nonsensical punishment for its opposition to the Houthi insurgency in Yemen, the UAE is focusing its attention on a space probe heading to Mars. It 
arrived

at Mars on February 9 and it was place

d

in orbit around the red planet, a maneuver that 

was

 regarded as 

particularly 

"tricky."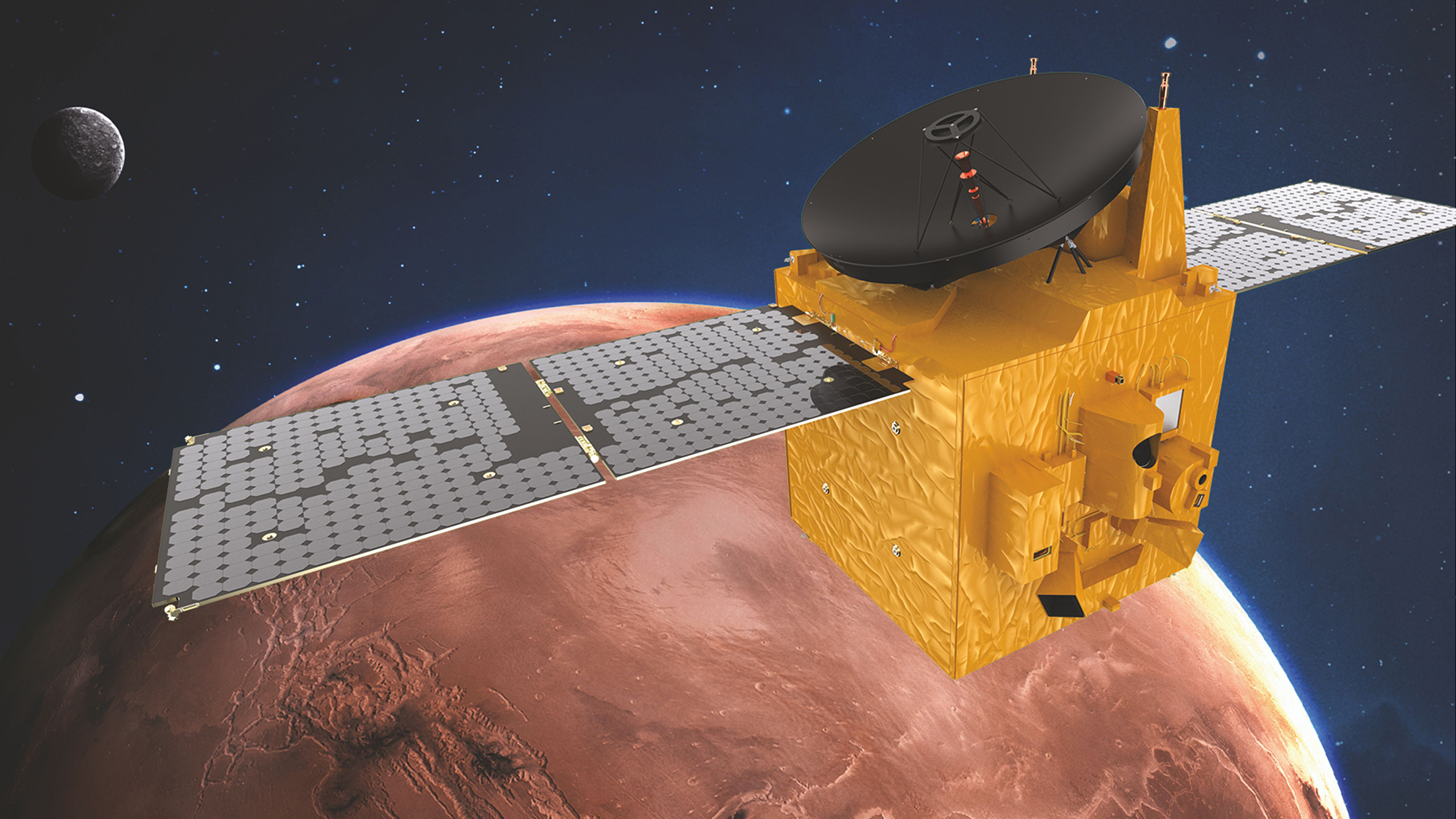 The Hope probe weighs 

1,350 kilograms (2,980 lb) and is constructed from aluminum in a honeycomb structure and covered with composites. The probe is equipped with thruster engines.  The probe was launched on 19 July, 2020.
Of particular note is the leadership provided by Sarah al Amiri.  She
 is the Emirati Minister of State for Advanced Sciences, chair of the UAE Space Agency and the United Arab Emirates Council of Scientists, and Deputy Project Manager of the Emirates Mars Mission.  Minister al-Amiri is only 34 years old.
Unlike their neighbor and sometime partner Saudi Arabia, the UAE takes an entirely different approach when it comes to the role of women in society. The UAE
 constitution guarantees equal rights for both men and women. Women enjoy the same legal status, access to education, the right to practice professions, and the right to inherit property as men.  Governmental employment for Emirati women has increased from 11.6% in 1995 to 66% in 2007. Female university students are more than double male enrollments.  
Women comprise 70% of college graduates in the UAE.
In the UAE there is a 
mandatory female presence on boards of directors in all government entities and corporations.  For employed women in the UAE there is government approved maternity leave. The country also has laws on equal wages for women and men and 

protection for working women.
The role of the Hope mission is to conduct a comprehensive analysis of the Mars atmosphere

. T

he Hope probe will perform the role of the first weather satellite for Mars.  Hope's scientific objectives were worked out with NASA in the United States.
The Hope project has generated huge excitement in the UAE and symbolizes the growing importance of the country as a leader in the Arab world and beyond.